---
---
Exclusive Private Demand Free Speech Reception: Trump Hotel July 3 w/Roger Stone Get Your Tickets B
Nancy Pelosi may be forced into pursuing impeachment against Trump: Do You Think That's Wise?
All eyes on Iran's uranium As They Threaten To Make Weapons Grade Stockpiles! What Is Our Next Cours
Wicked Game ... lullaby
It's The 11th hour In IRAN Getting Nukes! @RealDonaldTrump Says not On His Watch! Do You Support Con
Peter Boykin Needs Your Help To #DemandFreeSpeech & #StopTheBias Will You Help This Patriot?
The way you make me feel "jazz"
You Say...
William Barr speaks out And We Love What He's Saying, Do You?
Sign the Petition #DemandFreeSpeech #StopTheBias
23 Democrats Running For President : See How Many jobs Trump Created! Who Else Should run?
Alabama Outlaws Abortions, Do You Feel That's Best?
Big Tech VS Free Speech 💪 The end of Section 230 may be the key!
Gay Trump Supporter Peter Boykin Banned From Twitter
Do You feel Safer Now That Liberal Women Are On A #SexStrike?
---
---
---
---
---
Attorney General William Barr will have the final say on whether Special Counsel Robert Mueller will testify before Congress about his report on the Russia investigation, President Trump said Thursday.
"I'm going to leave that up to our very great attorney general," Trump told reporters, according to Roll Call. "He'll make a decision on that."
Barr — who has said he doesn't object to Mueller testifying — has authority to block Mueller from appearing before Congress because the special counsel is a Justice Department employee.
Congressional Democrats have pushed for Barr to release the unredacted version of Mueller's 400-page report, to no avail. House Speaker Nancy Pelosi, D-Calif., and House Judiciary Committee Chairman Jerrold Nadler, D-N.Y., have said the actions of Trump and Barr amount to a "constitutional crisis."
MUELLER REPORT CONCLUSION RAISES QUESTION OF TRUMP PARDONS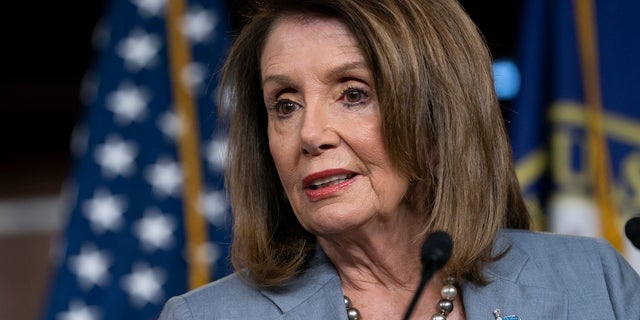 "President Trump has taken a series of actions over his two years as president where he has genuinely pushed the boundaries, across a whole range of things: criticizing sitting federal court judges, the way he talks about the media, and now the way that he is challenging the power of Congress," Senate Judiciary Committee Chris Coons, D-Del., said Wednesday.
Also Wednesday, the House Intelligence Committee subpoenaed the Justice Department for Mueller's full report and any underlying evidence. The action came hours after the House Judiciary Committee voted to hold Barr in contempt of Congress for not providing those materials. Barr has until next Wednesday to comply.
Trump has repeatedly claimed the Mueller report exonerates him from allegations that his campaign colluded with Russian agents in a bid to influence the 2016 presidential election. The report noted that no evidence was found of the Trump campaign colluding with Russia, but it doesn't formally exonerate him.
JUDGE ORDERS DOJ TO PRODUCE UNREDACTED PARTS OF MUELLER REPORT ABOUT ROGER STONE
Mueller was also unable to clear Trump of obstruction of justice.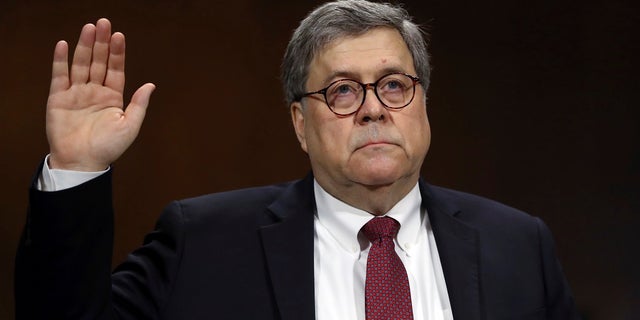 "There was no crime," Trump said. "It was a witch hunt."
Rep. David Cicilline, D-R.I., said Sunday that a tentative date of May 15 was set for Mueller to appear before the House Judiciary Committee. Cicilline said that while Mueller can't be forced to appear, he's received no indication that Mueller would not testify, during an appearance on "Fox News Sunday."
CLICK HERE TO GET THE FOX NEWS APP
"Obviously, until the date comes, we never have an absolute guarantee," he said. "The White House has so far indicated they would not interfere with Mr. Mueller's attempt to testify; we hope that won't change."
That same day, Trump reiterated his innocence of collusion accusations on Twitter and criticized Democrats for wasting resources investigating him.
"No redos for the Dems!" he tweeted.
Source: Fox News Politics
---
---
FILE PHOTO: A locomotive engine of German railway Deutsche Bahn is seen at the main train station in Frankfurt, Germany, March 27, 2019. REUTERS/Kai Pfaffenbach/File Photo
May 23, 2019
BERLIN (Reuters) – German business morale deteriorated more than expected in May due mainly to a plunge in services sector confidence, a survey showed, suggesting that Europe's largest economy is losing steam after solid growth at the start of the year.
The Ifo institute said on Thursday its closely-watched business climate index fell to 97.9 from a confirmed 99.2 in the previous month. The May reading compared with a consensus forecast for 99.1.
"The German economy is still lacking in momentum," Ifo President Clemens Fuest said, adding that a fall in managers' assessment of current business conditions was the main reason for the overall decline.
"In the services (sector), the business climate took a substantial hit," Fuest said, with Ifo's sub indicator of current sentiment in services posting its biggest monthly drop since April 2013.
In construction, the business climate improved for the third time in a row as already upbeat assessments of the current business situation improved further. "The construction boom continues," Fuest said.
The survey followed gross domestic product data released earlier on Thursday that showed household spending rose at its strongest pace in eight years, driving a rebound of 0.4% quarter-on-quarter growth in the first quarter.
A pick-up in construction activity and surprisingly solid exports also helped Europe's largest economy to get back on track in the first three months of the year, the figures from the Federal Statistics Office showed.
(Reporting by Michael Nienaber, editing by Paul Carrel)
Source: OANN
FILE PHOTO: The Bosch logo is reflected in a semiconductor wafer in the company manufacturing base in Reutlingen, Germany, June 16, 2017. REUTERS/Michaela Rehle
May 23, 2019
BERLIN (Reuters) – Automotive supplier Bosch has agreed to pay a 90 million euros ($100.21 million) fine for lapses in supervisory duties which enabled carmakers to engage in emissions cheating, German prosecutors in the city of Stuttgart said on Friday.
The auto industry's diesel emissions cheating scandal, where carmakers used engine management control software to throttle back real-world pollution levels during tests, was made possible with the help of Bosch technology, prosecutors said.
Privately-held Bosch, the world's biggest automotive supplier, delivered around 17 million technical devices equipped with engine management software, prosecutors said in a statement.
Bosch has accepted the fine and will not appeal the decision, they added.
Prosecutors imposed a 2 million euros fine for a "regulatory offense" and a further 88 million euros to penalize "economic benefits," Bosch said in a statement on Thursday.
Bosch said, "With the issue of the notice of fine, the investigations conducted by the Public Prosecutor's Office of Stuttgart against Bosch as a supplier of engine control units for diesel engines has been completed."
Volkswagen used Bosch software elements to help the carmaker mask illegal pollution in diesel-engined vehicles. Engine management software was used to measure the steering wheel angle to gauge whether the car was on a test bench.
Volkswagen has borne the brunt of penalties and fines for emissions cheating since carmakers, rather than suppliers are responsible for certifying that cars meet clean air rules.
(Reporting by Tassilo Hummel; Editing by Edward Taylor and Thomas Escritt)
Source: OANN
FILE PHOTO: A Nissan logo is pictured during the media day for the Shanghai auto show in Shanghai, China, April 16, 2019. REUTERS/Aly Song/File Photo
May 23, 2019
By Naomi Tajitsu
YOKOHAMA (Reuters) – Nissan Motor Co is not considering the possibility of a merger with top shareholder Renault at the moment, and none of the nominees to the Japanese automaker's board are pressing to make it an issue now, an external director said on Thursday.
As Nissan ponders its future without former chairman Carlos Ghosn, who orchestrated its financial rescue two decades ago, French partner Renault SA has been quietly maneuvering for merger talks, sources at both automakers have previously told Reuters.
France's government has also weighed in, saying on Wednesday that the status quo was weakening the alliance and could not continue.
But given Nissan's current focus on improving corporate governance and recovering from a run of poor results, Keiko Ihara, who has been overseeing efforts to overhaul governance, told Reuters in an interview that the issue of a merger was not on the table at the moment.
"We don't have time to feel any of the pressure which appears to be coming externally," she said.
"We're not aware of any director nominee who wants to make this an official topic of discussion at the moment."
Ihara, who also chairs a provisional council for an external nominations committee to be set up next month, said the process to find eventual successors to CEO Hiroto Saikawa and other executives would begin soon after the group is formed.
Saikawa, a protege of Ghosn, has come under pressure to lift Nissan's dismal operational performance just as Renault has been looking at ways to merge the two companies, a move opposed by Saikawa and some of his colleagues.
Ihara also said that Nissan has a lot of internal talent from which it can choose its next generation of executives after an exodus of top-level officials following the ouster of Ghosn.
Nissan is overhauling its board structure and the way it appoints top executives and determines their pay as it seeks to improve its corporate governance after it accused Ghosn of financial misconduct.
Ghosn denies all charges against him.
Last week, Nissan announced a list of 11 nominees for its expanded board of directors, which include Renault Chairman Jean-Dominique Senard and CEO Thierry Bollore, to be voted on by shareholders next month.
It also decided that Saikawa would stay on as chief executive though Renault had earlier pushed for a change in Nissan's leadership.
"Once the nominations committee is up and running, it will start considering a succession plan," Ihara said. She said the provisional council believed there were "dozens of people" within the company who could eventually take over as CEO, chief operating officer or other management positions.
"Nissan is a global company so it has a wealth of people who have deep global experience and expertise," Ihara said.
(Reporting by Naomi Tajitsu; Editing by Anshuman Daga)
Source: OANN
FILE PHOTO: Iranian Revolutionary Guards speed boats are seen near the USS John C. Stennis CVN-74 (not pictured) as it makes its way to gulf through strait of Hormuz, December 21, 2018. REUTERS/Hamad I Mohammed/File Photo
May 23, 2019
GENEVA (Reuters) – The standoff between Iran and the United States is a "clash of wills", a senior commander of Iran's powerful Revolutionary Guards said on Thursday, suggesting any enemy "adventurism" would meet a crushing response, Fars news agency reported.
Tensions have spiked between the two countries after Washington sent more military forces to the Middle East in a show of force against what U.S. officials say are Iranian threats to its troops and interests in the region.
"The confrontation and face-off of the Islamic Republic of Iran and the malicious government of America is the arena for a clash of wills," Iran's armed forces chief of staff Major General Mohammad Baqeri said.
He pointed to a battle during the 1980-88 Iran-Iraq war where Iran was victorious and said the outcome could be a message that Iran will have a "hard, crushing and obliterating response" for any enemy "adventurism".
On Sunday, U.S. President Donald Trump tweeted: "If Iran wants to fight, that will be the official end of Iran. Never threaten the United States again!"
(Reporting By Babak Dehghanpisheh, Editing by William Maclean)
Source: OANN
FILE PHOTO: A Nokian tyre is on display at a tyre assembling centre and shop in Moscow, August 8, 2014.REUTERS/Maxim Shemetov/File Photo
May 23, 2019
By Anne Kauranen
HELSINKI (Reuters) – Finnish tire maker Nokian Tyres expects its new U.S. factory in Tennessee to help it double its sales in North America, especially by expanding its all-season tire sales in the region, the company said on Thursday.
The company, which has previously concentrated mostly on winter tire sales in Russia and Europe, said the new facility would allow it to seek growth in the significantly larger all-season tire market in North America.
Two years ago Nokian, which currently has a large plant in Russia and a smaller one in Finland, announced an investment of $360 million in the new production facility in Dayton, Tennessee, set for startup in the latter half of this year.
"Our goal is to double our sales in North America within five years," the company's chief executive Hille Korhonen told reporters in Helsinki.
Last year, Nokian's North American sales amounted to 194.5 million euros ($217 million), a little over 12 percent of its total sales.
The new factory is expected to cut delivery times in North America to weeks and eliminate the need to hold large inventories, Mark Earl, Vice President in charge of Americas, said.
"Our current 120 to 180 day lead time from our Russian factory to North America is difficult to manage," Earl said.
Previously the company sold only winter tyres in North America, mainly in Canada and some northern U.S. states, but has gradually ramped up its all-season tire sales.
Earl said the total retail tire market amounted to 240 million units a year in the United States alone, with Nokian holding just a 1% share at the moment.
"There is a lot of room in the market for a company like us," Earl said, adding the plan was to concentrate on larger tire sizes and models for premium cars.
(Reporting by Anne Kauranen; Editing by Mark Potter)
Source: OANN
FILE PHOTO: A sign is seen on the entrance to a Social Security office in New York City, U.S., July 16, 2018. REUTERS/Brendan McDermid/File Photo
May 23, 2019
By Mark Miller
CHICAGO (Reuters) – Why does the word "old" come to mind for so many of us when the topic of Social Security comes up?
Retirement benefits are the biggest component of Social Security. But the program also is very important for disabled people of all ages, as well as surviving children and spouses of deceased beneficiaries. And perhaps most important, today's young people will need Social Security every bit as much as today's retirees and near-retirees – and probably more so if current economic trends persist.
Yet many young people have been conditioned to think they should not count on Social Security to be there when their time to retire rolls around. That is not surprising, considering the negative, often false propaganda uttered by politicians hostile to Social Security and the financial services industry, and misleading media coverage.
The danger here is that the current high level of worry over Social Security's viability could become self-fulfilling if it erodes political support. That would be especially damaging for young people when they retire, argues Peter Arno, an economist at the University of Massachusetts-Amherst, and a scholar of both Social Security and health policy.
Arno points to four trends that suggest millennials will need to rely to a much greater extent on Social Security than current retirees and those approaching retirement now. Millennials will be far less likely to receive retirement income from defined benefit pensions, and they have lower rates of home ownership than earlier generations. And, wage stagnation and crippling levels of student debt make it impossible for many to save for retirement.
"If you add up all these factors, you have a constellation of things that will make it very difficult for young people down the road," he said. "That's why Social Security is crucially important for both this generation and younger people. Joining forces between older folks in the boomer generation and the millennial generation offers a tremendous strategic opportunity to bolster the long-term stability of Social Security."
Politicians routinely claim that Social Security is going bankrupt and that its shortfalls drive the national deficit – neither is true. I often hear so-called experts from the financial services industry advise people to count on receiving only part of their future benefits. Good luck with that – just try running the numbers with only half of your projected Social Security benefits, and you will watch your plan collapse right there on your computer screen.
Much of the media coverage of the annual report of the Social Security trustees also is atrocious. Just this past April, the report's release set off the predictable wave of erroneous headlines and broadcast reports stating that Social Security is "running out of money," describing its "depleted funds" and advising people on how to prepare for a future retirement without their expected benefits.
Riddle me this: in what way is a program with a cumulative surplus of $2.9 trillion running out of money? The trustee report shows Social Security is fully funded until 2035, and 93 percent funded for the next 25 years. Yes, there is a funding problem: absent other changes, the combined retirement and disability trust funds will be empty in 2035.
At that point, current revenue would be sufficient to pay about 80 percent of schedule benefits. The ensuing across-the-board benefit cut would be very damaging for retirees and workers, but it seems a highly unlikely outcome from a political standpoint, considering the strong public support Social Security enjoys.
The shortfall is due to two factors: the falling ratio of workers paying into the system compared with expected retirees, and rising income inequality, which has pushed an increasing share of wages outside the payroll tax base.
A straightforward, middle-of-the-road solution is available, and making its way through the House of Representatives now. The Social Security 2100 Act puts Social Security back into balance over the next 75 years by raising payroll tax rates so gradually that few would notice – one-tenth of 1 percent per year – and by adding new payroll taxes to wages over $400,000; currently, tax collection stops at $132,900 of annual income. (https://reut.rs/2HJwldz).
WORRY ABOUT THE FUTURE
Nonetheless, the public continues to worry about Social Security's future.
According to Gallup survey data (https://bit.ly/2HTLuIn), 73 percent of Americans aged 55 or older worry about the Social Security system "a great deal" or "a fair amount." Among people age 35-54, the figure is 67 percent; among those 18-34, it is 59 percent.
Arno argues we now have a historic opportunity to unite boomers and millennials in support of strengthening Social Security. In a provocative article that he co-authored recently in the American Prospect (https://bit.ly/2WeWJC2), Arno takes on the root causes of the cynicism so many young people have today about Social Security and argues that Social Security should be a centerpiece policy issue for anyone interested in civil rights and social justice.
"Social Security is the most successful anti-poverty policy in the history of the United States," Arno said. "And this is not true just for seniors, but across the entire life cycle and the entire population. It reduces more poverty for children than any other policy, more poverty for working adults and more poverty for seniors. So it's an intergenerational antipoverty program."
The program's impact is especially profound for people of color and women, he adds, noting that wage disparities create economic disadvantage that persists in retirement. This is an intergenerational justice issue," he said. "Intergenerational in the sense that it affects all generations, not just seniors, but everyone that's working and families and kids. That's why I want to get folks to not see Social Security exclusively as a senior's issue."
You can hear a longer conversation that I had recently with Arno about Social Security on my podcast. (https://bit.ly/2YH2Htc).
(The opinions expressed here are those of the author, a columnist for Reuters)
(Reporting and writing by Mark Miller in Chicago; Editing by Matthew Lewis)
Source: OANN
India's Prime Minister Narendra Modi shakes hands with the Bharatiya Janata Party (BJP) President Amit Shah during a thanksgiving ceremony by BJP leaders to its allies at the party headquarters in New Delhi, India, May 21, 2019. REUTERS/Anushree Fadnavis
May 23, 2019
By Sanjeev Miglani
NEW DELHI (Reuters) – With India's ruling Hindu nationalists headed for a stunning election victory on Thursday, Prime Minister Narendra Modi's powerful right hand man, Amit Shah, could reap his reward as a potential home minister, an analyst and a party official said.
Shah, who has long been Modi's backroom strategist, helped run one of India's most divisive election campaigns over the past six weeks to rouse the Bharatiya Janata Party's nationalist base and overcome the loss of key state elections in December.
Their efforts blunted voter discontent at lack of jobs and farm distress by portraying the opposition as weak and indecisive at best and at worst, appeasing minority Muslims and arch foe Pakistan, to deftly exploit national security fears."Modi and Shah work in tandem," said a BJP official who has worked closely with the steely-eyed 54-year-old Shah.
"There is no doubt that Modi is India's most popular leader and national figure. Translating his personal popularity into a political victory…requires planning and execution to the last detail. Shah has done that to near perfection."
Vote-counting trends suggest Modi's ruling alliance could win an even bigger parliamentary majority than in 2014, showing that the BJP not only held the northern heartland but made huge gains in the east, a political strategy that Shah launched.
Now his reward could be a top government post, probably the federal home, or interior, ministry, bringing vast powers over security forces and domestic intelligence, said political analyst Nilanjan Mukhopadhyay.
"From a backroom guy who was a bit diffident about all the charges pending against him, Amit Shah's transition is complete. He is now the legitimized inheritor of Modi's legacy."
Modi ran the government for five years with unquestioned authority while Shah, a Hindu hardliner who also hails from the prime minister's western home state of Gujarat, presided over the BJP with an iron hand, as its chief.
For more than a year, he focused propaganda efforts on the eastern state of West Bengal, which is ruled by a firebrand regional leader supported by the state's Muslims.
Shah fueled nationalist sentiment by accusing his rivals of appeasing Muslims with funding for clerics and religious schools that turned the state into a replica of neighboring Bangladesh, a Muslim-majority country and source of illegal immigrants.
"The BJP may just have cracked open the formula to winning over Bengali votes, and the credit is Shah's," said Sandeep Shastri, pro vice chancellor of Jain University in the southern city of Bengaluru.
Shah kicked off a campaign last month against Muslim immigrants, likening them to termites, while backing citizenship measures for Buddhists, Hindus and Sikhs from neighboring countries of Afghanistan, Bangladesh and Pakistan.
Then he mocked Rahul Gandhi, the chief of the biggest opposition Congress party, for choosing to run from a Muslim-dominated constituency in the southern state of Kerala.
"When a procession is taken out there, it is difficult to make out whether it is an Indian or a Pakistani procession," he said, sparking renewed accusations that Muslims were not seen as citizens.
Critics have long accused the BJP of a deep-seated hostility against India's 180 million Muslims. The party denies any bias but says it opposes appeasement of any community.
"Amit Shah represents the sinister face of muscular politics that has zero respect for communal harmony, institutional integrity and fair play," said Congress spokesman Sanjay Jha.
Shah's office did not respond to a request for an interview or comments. But party spokesman G.V.L. Narasimha Rao said the opposition had built its campaign on charges against Shah that had not stuck.
"The election is a slap for the abusive opposition that made baseless charges and spread lies," he added.
CAULDRON
Both Modi and Shah emerged from the cauldron of politics in their western home state of Gujarat.
A relentless politician, Shah has himself run 29 elections from municipal bodies to parliament and lost none. He traveled 150,000 km (93,200 miles) to address 161 public rallies during the election, he said last week.
"They have been political associates for 30 years-plus," said a Gujarat state official. "They know each other's secrets, theirs has been a relationship of mutual trust, and gains from the association."
Both have been exonerated over concerns about their conduct towards Muslims.
In 2002, Modi faced accusations of looking the other way when mobs attacked Muslims in revenge for the burning of Hindu pilgrims in a train in the worst sectarian bloodletting in independent India. But a special investigation ordered by the Supreme Court absolved him of complicity.
Shah himself was acquitted in 2014 of charges leveled in 2010 over the extra-judicial killing of Muslims accused of terrorism, when he was the home minister in Gujarat. Shah could be a potential replacement once Modi bows out when he turns 75 in 2025, a rule the prime minister adopted to edge out older party leaders who had sought to resist his rise.
"It's some time off, but at the moment he is best placed to succeed him," added Mukhopadhyay, who has specialized in studying the BJP and right-wing groups allied to it.
Shah was not gunning for any post, said the official who had worked with him, but added that he would be ready for any government responsibility as Modi's "man of the match", using the cricketing parlance beloved of millions of Indians.
(Reporting by Sanjeev Miglani; Additional reporting by Neha Dasgupta and Shounak; Editing by Clarence Fernandez)
Source: OANN
---
Follow #MagaFirstNews via Social Media