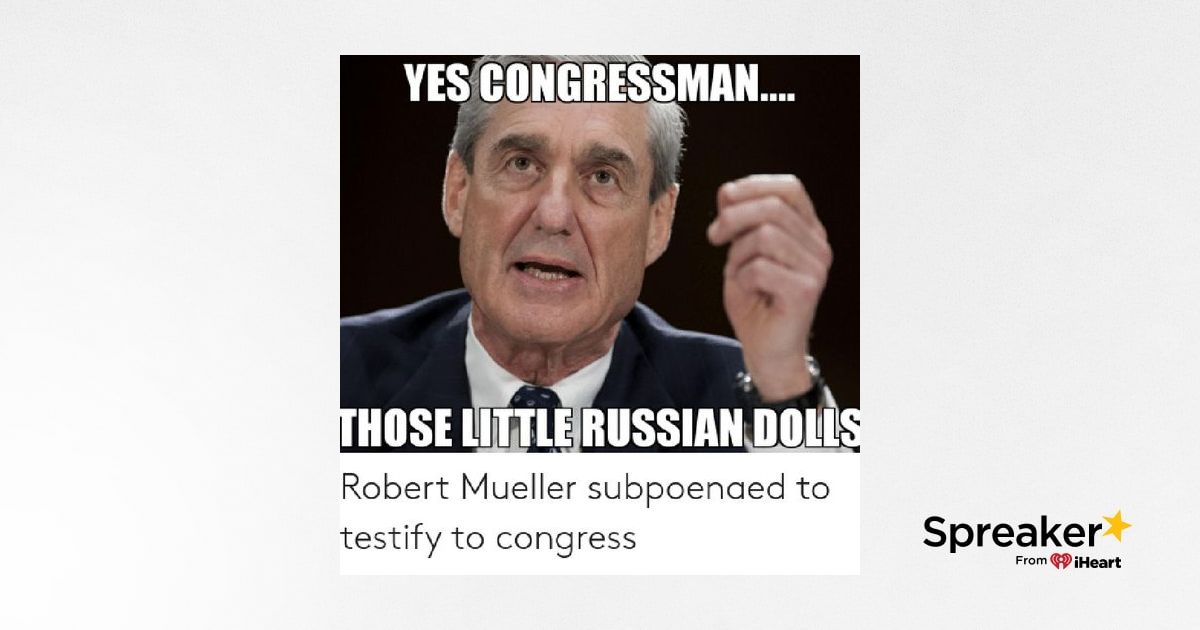 Mueller has agreed to testify before the House judiciary and intelligence committee, do really think he had anything important to say?
Mueller agrees to testify under subpoena before House lawmakers
It looks like critics who thought they had heard the last from former Special Counsel Robert Mueller in the ongoing President Trump-Russia collusion saga have been proven wrong. Mueller has agreed to testify before the House judiciary and intelligence committees on July 17 after they subpoenaed … See More Mueller on Tuesday, according to the committees' chairmen, Reps. Jerry Nadler, D-N.Y., and Adam Schiff, D-Calif. House Democrats have fought toget access to Mueller and his unredacted report on Russian interference in the 2016 presidential election and whether President Trump obstructed justice. Weeks of negotiations between the Democrats and the Justice Department ultimately resulted in the subpoena.
Fox News has learned Mueller would agree to appear only under a subpoena – and that the subpoena was "friendly." Perhaps a bigger question is, What do Democrats hope to achieve with Mueller's testimony? The news of his scheduled appearance has already overshadowed this week's scheduled Democratic primary debates and could be addressed by all 20 presidential candidates over the two-night event in Miami. Some GOP lawmakers, such asU.S. Rep. Matt Gaetz of Florida, a Judiciary Committee member, warn that Democrats could be planting the seeds of "impeachment by surprise." But Rep. Mark Meadows, R-N.C., says Mueller better be prepared for a "GOP cross-examination" when he testifies.
Dershowitz: Dems 'shooting themselves in the foot' with Mueller subpoena
Democrats will regret issuing a subpoena to former Special Counsel Robert Mueller, according to famed legal scholar Alan Dershowitz. Democrats, Dershowitz argues, appear to have overlooked that Republican lawmakers also will have an opportunity to question Mueller and highlight weaknesses and potential biases in his investigation and report. And Mueller cannot refuse to answer questions from Republicans not covered by "privilege," Dershowitz said on Fox News' "The Ingraham Angle." "I'm trying to stop them from shooting themselves in the foot," he said. In separate column for FoxNews.com, Dershowitz, writes the following: "Mueller should refuse to say anything about the investigation of Trump and his campaign beyond what is already in his report."
Democratic primary debate, Night 1
The road to the 2020 presidential election will heat up, starting with the first Democratic primary debate, which will take place over two consecutive nights, starting Wednesday. Because so many qualified for the first round of debate, the candidates were split up randomly into two groups. The two-hour debates will kick off at 9 p.m. E.T. in Miami, Fla. on Wednesday and Thursday. A total of 20 candidates — 10 each night — will debate. Wednesday's participants will include: Julian castro, former secretary of Housing and Urban Development; John Delaney a former congressman from Maryland; U.S. Rep. Tulsi Gabbard of Hawaii; Washington Gov. Jay Inslee; U.S. Sen. Amy Klobuchar of Minnesota; Beto O'Rourke, a former congressman from Texas; U.S. Rep. Tim Ryan of Ohio; and U.S. Sen. Elizabeth Warren of Massachusetts.
Showdown over border aid bill brews in Congress; Customs and Border Protection chief steps down
The House approved a $4.5 billion supplemental spending bill on Tuesday night to address humanitarian issues at the U.S.-Mexico border and to provide additional funding for food, water, medical services and stronger protections for unaccompanied children, among other things — setting up a showdown between the Democrat-led House and the Republican-led Senate. The House bill, which passed 230-195, included specifics that would prevent the Trump administration from allowing any funding to go toward supporting Immigrationand Customs Enforcement (ICE) personnel at the border, likely to become a point of contention with Republicans. President Trump warned Monday that he would veto the House bill if it passed. Earlier Wednesday, Acting Commissioner John Sanders of U.S. Customs and Border Protection resigned amid ongoing controversy over conditions at migrant detention facilities along the U.S-Mexico border.
Navy SEAL's defense expected to begin at court-martial
The prosecution in the court-martial of Navy SEAL Eddie Gallagher rested its case Tuesday, ending six days of testimony in which SEALs accused one of their own of stabbing to death an ISIS prisoner in Iraq in 2017. Special Operations Chief Gallagher is charged with premeditated murder. In a trial that has frayed the reputation of the SEAL community, the Navy's lead investigator took the witness stand Tuesday for cross-examination and was accused of vindictiveness, incompetence and a rush to judgment. Gallagher'sdefense is expected to begin its case Wednesday morning and show jurors videotaped testimony from an Iraqi general who handed over the ISIS fighter to Gallagher for medical treatment..
TODAY'S MUST-READS
Jay Sekulow: Obama administration's anti-Trump actions revealed in newly disclosed documents.
Lawrence Jones: NBA 'owner' nix is 'political correctness gone wild.'
Dozens of uniformed service members attend funeral of 5-year-old who wanted to be 'Army Man.'
MINDING YOUR BUSINESS
Wayfair employees plan walkout over $200G furniture order to immigration detention facility.
These are the most undervalued cities in the US this year.
Town where Jeff Bezos, Bill Gates live is running out of money.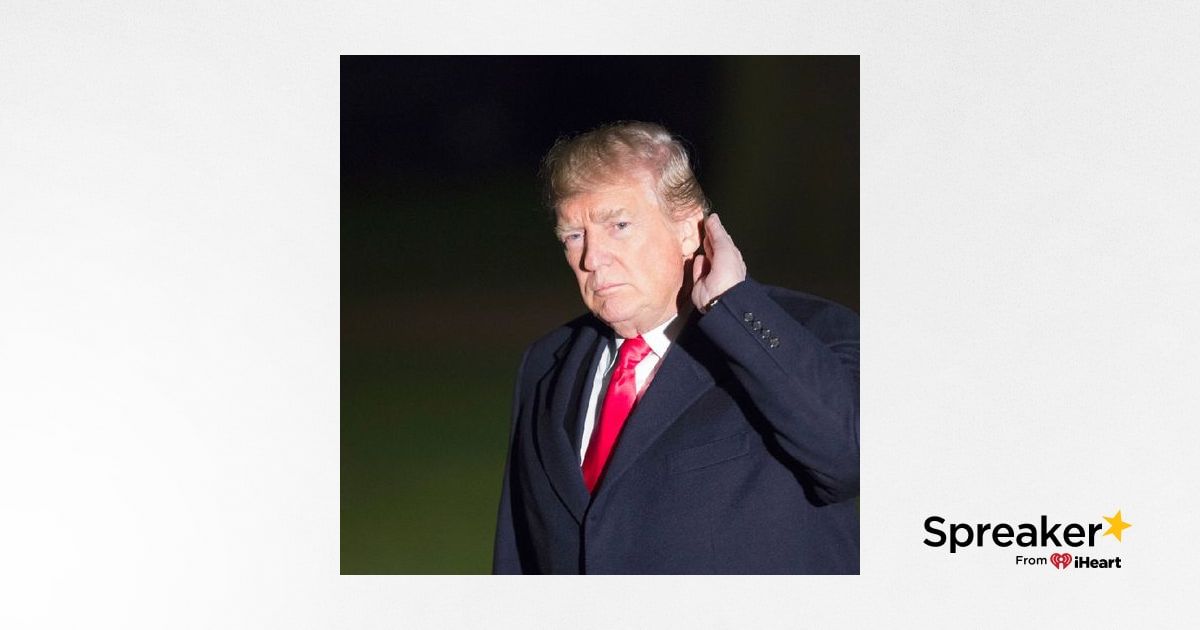 TRUMP tells George Stephanopoulos "there isn't anything wrong with listening" to foreign info about rivals, what do you think?
Trump says he 'would want to hear' info on 2020 rivals from foreign governments – and outrage follows
Democrats are outraged after President Trump said in an interview Wednesday that he would be willing to listen to foreign governments if they approached him with information on a political rival. "I think I'd want to hear it. … I … See More think you might want to listen. There isn't anything wrong with listening," he said in an interview with ABC News' George Stephanopoulos. Trump added he would not necessarily contact the FBI if such an approach was made, fueling Democrats' ire. Sen. Kirsten Gillibrand, D-N.Y., a 2020 candidate for president, tweeted, "It's time for Congress to begin impeachment hearings."
Still, Trump supporters point out that Democrats may be hypocrites on this issue, as they failed to condemn fellow Democrats, including representatives of Hillary Clinton's campaign and the Democratic National Committee (DNC), for funding the creation of the infamous and discredited anti-Trump "Steele dossier" by former British spy Christopher Steele. Fox News' Sean Hannity called the Trump-Stephanopoulos interview a "nonstory" and a "genius setup"by Trump for his foes in the "media mob." The interview was released hours after House Judiciary Committee Democrats announced that former White House Communications Director Hope Hicks has agreed to testify before the panel next week on Special Counsel Robert Mueller's report.
Brother of 'Shark Tank' star Barbara Corcoran found dead in Dominican Republic hotel room
The intrigue surrounding vacation spots in the Dominican Republic deepened Wednesday with the news that Jonathan Corcoran, a retired New Jersey businessman and brother of ABC "Shark Tank" judge Barbara Corcoran, was found dead in a hotel room there in April. Jonathan Corcoran's death was first reported by the gossip site TMZ and confirmed to Fox News by Emily Burke, Barbara Corcoran's assistant. The revelation comes as the popular Caribbean vacation spot is making worldwide headlines with a recent rash of suspicious deaths of U.S. tourists plus the shooting of retired Boston Red Sox slugger David Ortiz. It was unclear where Corcoran stayed at the time of his death. TMZ said no one knows exactly what led to his death, though Barbara Corcoran told the outlet that she was told he had a heart attack.
Six suspects, including alleged gunman, in custody in David Ortiz shooting
Six suspects have been detained in the shooting of former Boston Red Sox star David Ortiz, including the alleged gunman, authorities in the Dominican Republic said Wednesday. Four other suspects were being pursued in the shooting, which witnesses said was carried out by two men on a motorcycle and two other groups of people in cars, the country's chief prosecutor, Jean Alain Rodríguez, told a news conference. Authorities identified the alleged shooter as Rolfy Ferreyra, aka Sandy. Police Maj. Gen. Ney Aldrin Bautista Almonte said the coordinator of the attack also was among the suspects in custody. He claimed the man was offered 400,000 Dominican pesos, or about $7,800, to carry out the shooting Sunday evening at a popular Santo Domingo bar.
Two oil tankers damaged in suspected attack in the Gulf of Oman, crew evacuated
Two oil tankers were damaged in a suspected attack off the Gulf of Oman early Thursday, according to multiple reports. The U.S. Navy's Bahrain-based Fifth Fleet told Reuters it was assisting two tankers in the Gulf of Oman after receiving two distress calls. "We are aware of the reported attack on tankers in the Gulf of Oman. U.S. Naval Forces in the region received two separate distress calls at 6:12 a.m. local time and a second one at 7:00 a.m.," Joshua Frey of the Fifth Fleet said. The Fleet did not blame anyone for the attack..
Tonight: Fox News town hall with 2020 Dem Julian Castro
Fox News is scheduled to host 2020 Democratic presidential candidate Julian Castro, former Housing and Urban Development secretary, for a town hall at 6:30 p.m. ET Thursday. "Special Report" host Bret Baier and "The Story" host Martha MacCallum will moderate the one-hour event live from Phoenix.
Baier and MacCallum recently moderated similar events with 2020 hopefuls Sen. Bernie Sanders, Sen. Amy Klobuchar and potential candidate Howard Schultz. Their Fox News colleague Chris Wallace moderated a town hall with South Bend, Ind., Mayor Pete Buttigieg, who's also in the running for the Democratic presidential nomination. Tune in to Fox News tonight at 6:30 p.m. ET.
52 years in the making: St. Louis Blues win their first-ever Stanley Cup championship
The St. Louis Blues beat the Boston Bruins 4-1 in Wednesday night's deciding game for the Stanley Cup, to win their firstchampionship. The victory was 52 years in the making. Ryan O'Reilly scored for the fourth straight game and rookie Jordan Binnington stopped 32 shots in Game 7 of the Stanley Cup Final. Alex Pietrangelo added a goal and an assist and Brayden Schenn and Zach Sanford also scored for St. Louis. The Blues' championship run is remarkable because it was so unthinkable just five months ago. The team woke up on New Year's Day with the worst record in the league but then won 30 of their final 49 regular-season games and soared through the playoffs to reach the final for the first time since 1970.
TODAY'S MUST-READS
12 white men sue San Francisco PD for racial, gender bias in promotions.
Nation's first black priest, an ex-slave, may be on his way to sainthood.
'X-Men' director Bryan Singer to pay $150G to settle sex assault claim: report.
MINDING YOUR BUSINESS
General Motors to put $150M toward Michigan plant to ramp up production, company says.
This is how Americans spend their money based on their education level.
Top five vacation spots targetedby online booking scams: report.
Follow @PeterBoykin on Social Media
Twitter: Banned
Facebook: https://www.facebook.com/Gays4Trump
Instagram: https://www.instagram.com/peterboykin/
Youtube: https://www.youtube.com/c/PeterBoykin
Reddit: https://www.reddit.com/user/peterboykin
Telegram: https://t.me/PeterBoykin
https://t.me/RealPeterBoykin
Parler: https://parler.com/profile/peterboykin/posts
PolitiChatter: https://politichatter.com/PeterBoykin
Gab: https://gab.com/peterboykin
Discord: https://discordapp.com/invite/pyuPqU9
Periscope: Banned
Support Peter Boykin's Activism by Donating
Patreon: https://www.patreon.com/peterboykin
PayPal: https://www.paypal.me/magafirstnews
Cash App: https://cash.me/app/CJBHWPS
Cash ID: $peterboykin1
Listen to #MagaOneRadio
Join the #MagaNetwork
Read the Latest #MagaFirstNews
https://magaone.com/
https://magafirstnews.com/
https://magaone.com/
https://us1anews.com/
Support Donald Trump
https://votefordjtrump.com/
http://trumploveswinning.com/
https://marchfortrump.net/
https://gaysfortrump.org/
Join Our Groups on Facebook:
MarchForTrump
https://www.facebook.com/groups/MarchForTrump2020/
https://www.facebook.com/groups/MarchForTrump/
MagaOneRadio
https://www.facebook.com/groups/MAGAOneRadio/
https://www.facebook.com/groups/MagaOneRadioNet/
https://www.facebook.com/groups/MAGARadio/
https://www.facebook.com/groups/MagaFirstRadio/
https://www.facebook.com/groups/MAGA1Radio/
https://www.facebook.com/groups/MagaFirst/
TheMagaNetwork
https://www.facebook.com/groups/theMagaNetwork/
GaysForTrump
https://www.facebook.com/groups/gaysfortrump/
https://www.facebook.com/groups/TheGayRight/
https://www.facebook.com/groups/LGBTexit/
https://www.facebook.com/groups/gaysfortrumporg/
https://www.facebook.com/groups/DeplorableGays/
https://www.facebook.com/groups/GaysForTrumpParty/
Americans With Trump
https://www.facebook.com/groups/AmericansWithTrump/
North Carolina MAGA Network
https://www.facebook.com/groups/northcarolinamaganetwork/
NC Trump Club
https://www.facebook.com/groups/NCTRUMPCLUB/
Exit Extremism
https://www.facebook.com/groups/EXITEXTREMISM/
Vote For DJ Trump
https://www.facebook.com/groups/VoteForDJTrump/
Trump Loves Winning
https://www.facebook.com/groups/TrumpLovesWinning/
Straights For Trump
https://www.facebook.com/groups/StraightsForTrump/
US1ANews
https://www.facebook.com/groups/US1ANews/
https://www.facebook.com/groups/US1ANewsGroup/
MyNCGOP
https://www.facebook.com/groups/MyNCGOP/
Grab them by the P***Y
https://www.facebook.com/groups/GrabThemByTheP/
Join Our Pages on Facebook:
https://www.facebook.com/TheMAGANetwork/
https://www.facebook.com/MAGAFIRSTNEWS/
https://www.facebook.com/pg/MagaOneRadio-778327912537976/
https://www.facebook.com/North-Carolina-MAGA-Network-307617209916978/
https://www.facebook.com/GaysForTrumpOrg/
https://www.facebook.com/LGBTExit-2340621102644466/
https://www.facebook.com/Take-Back-Pride-American-Pride-Rally-386980035391880/
https://www.facebook.com/PeterBoykinMAGA/
https://www.facebook.com/MarchForTrumpUSA/
https://www.facebook.com/VoteForDJTrump/
https://www.facebook.com/US1ANews1/
https://www.facebook.com/MYNCGOP/
https://www.facebook.com/trumploveswinning/
Contact Email:
Peter.Boykin@TheMagaNetwork.com
PeterBoykin@Gmail.com
GaysForTrump@Gmail.com
MagaFirstNews@Gmail.com
Telephone Number:
1-202-854-1320
June 15 – MarchForTrump.net Greensboro NC
July 5 – #AmericanPride We are All Americans Gathering at the Whitehouse
July 6 #DemandFreeSpeech Rally (VIP party after) DemandFreeSpeech.org
Oct 4-6 TRUMPSTOCK Kingsman AZ
---