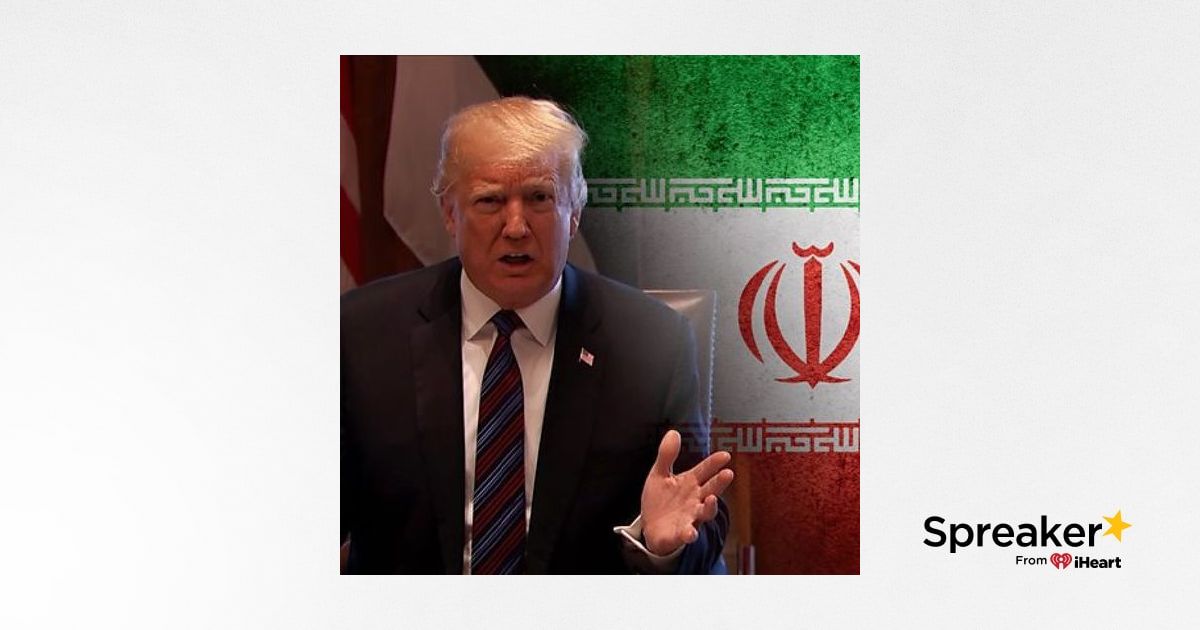 How Many Times Do We Have To Warn Iran? Trump Says If He Is Forced To Do Something It's Going To Be A Large Response.
After showing military restraint, Trump warns Iran in 'Tucker Carlson Tonight' interview
President Trump, after calling off a military strike on Iran following the downing of an American drone last month, delivered a stern warning to the regime during an interview with Fox News. Speaking exclusively with Tucker Carlson, Trump said he "built up a lot of … See More great capital" after his decision — but said that means "if something should happen, we're in a positionto do far worse by not doing it." He quickly added, "But, hopefully, we don't have to do anything." The president's comments on "Tucker Carlson Tonight" were made before it was reported on Monday that Iran has exceeded the threshold for the Islamic Republic's low-enriched uranium stockpile agreed upon in the 2015 nuclear deal. But at a White House event on Monday, he said Iran was "playing with fire."
During the "Tucker" interview, President Trump also shared his plans to combat rising homelessness and mental illness in America.
Cory Booker unveils plan to 'virtually eliminate immigrant detention'
Sen. Cory Booker, trying to jolt his 2020 presidential campaign, is unveiling a comprehensive plan to "virtually eliminate immigrant detention" and expand protections for illegal immigrants through executive order — bypassing Congress entirely — "on day one of his presidency." The aggressive proposal comes as polls consistently have shown Booker trailing many fellow Democrats in the White House race, including Joe Biden, Kamala Harris, Bernie Sanders and Elizabeth Warren. Although several of his rivals already have announced similar proposals and even endorsed decriminalizing border crossing entirely, Booker's plan was unique in focusing on the immigrant detention facilities that have attracted national attention in recent weeks.
Booker's plan comes as Senate Minority Leader Chuck Schumer is facing a lingering political backlash from liberal House Democrats over his role in the passage of a bipartisan border bill last week, which saw House Speaker Nancy Pelosi forced to back down from a push to include restrictions on immigration enforcement. It also comes amidoutrage over claims made by U.S. Rep. Alexandria Ocasio-Cortez, D-N.Y., that women at a southern border facility are being forced to drink "out of toilets." U.S. Customs and Border Patrol officials have strongly denied AOC's allegations.
Report: Nike dropped Betsy Ross-themed Fourth of July sneaker after Colin Kaepernick complained
Just don't do it. That was the message ex-NFL quarterback Colin Kaepernick delivered to Nikeover the planned release of a USA-themed sneaker, which featured a Betsy Ross flag on the heel, according to a report. Nike nixed the released of the Air Max 1 USA after having already sent the sneakers to retailers because the protesting quarterback said he felt the use of the Betsy Ross flag was offensive and carried slavery connotations, sources told The Wall Street Journal.
Accused Navy SEAL's fate in jury's hands
Jurors will begin their first full day of deliberations in the court-martial of a decorated Navy SEAL accused of murdering a wounded ISIS war prisoner in Iraq. Jury deliberations started Monday following closing argumentswhere military prosecutors said Special Operations Chief Edward Gallagher's words and actions proved he murdered a member of the Islamic State terror network in May 2017. The defense argued the prosecution's case had "huge gaping holes" and that Gallagher was a subject of "fixation" by military prosecutors. "They started with a conclusion … [and] … ignored everything that didn't fit," Timothy Parlatore told the jury of five Marines and two sailors during his closing argument.
Charlie Kirk launches GOTV campaign to enlist 1 million 'Students for Trump' in 2020
Conservative activist Charlie Kirk is launching a massive get-out-the-vote campaign Tuesday aimed at identifying and enlisting 1 million student supporters of President Trump ahead of the 2020 election. The "Students for Trump" campaign will look to target students on more than 300 campuses, in what Kirk describes as the biggest operation of its kind. "This is the most aggressivevoter identification GOTV program targeting students on college campuses for a Republican president ever," Kirk told Fox News.
TUNE IN: Charlie Kirk will appear on "Fox & Friends" today at 6:30 a.m. ET
TODAY'S MUST-READS
Hunter Biden didn't invite father, Joe, to his recent wedding: report.
Camping World CEO: 'I'd rather go to jail' than yield to city in American flag controversy.
No foul play suspected in sudden death of Angels pitcher Tyler Skaggs, 27.
MINDING YOUR BUSINESS
These are the best and worst run cities in the US, report finds.
US economy breaks record with post-recession expansion.
Apple CEO Tim Cook disputes 'absurd' report on Jony Ive's exitfrom company.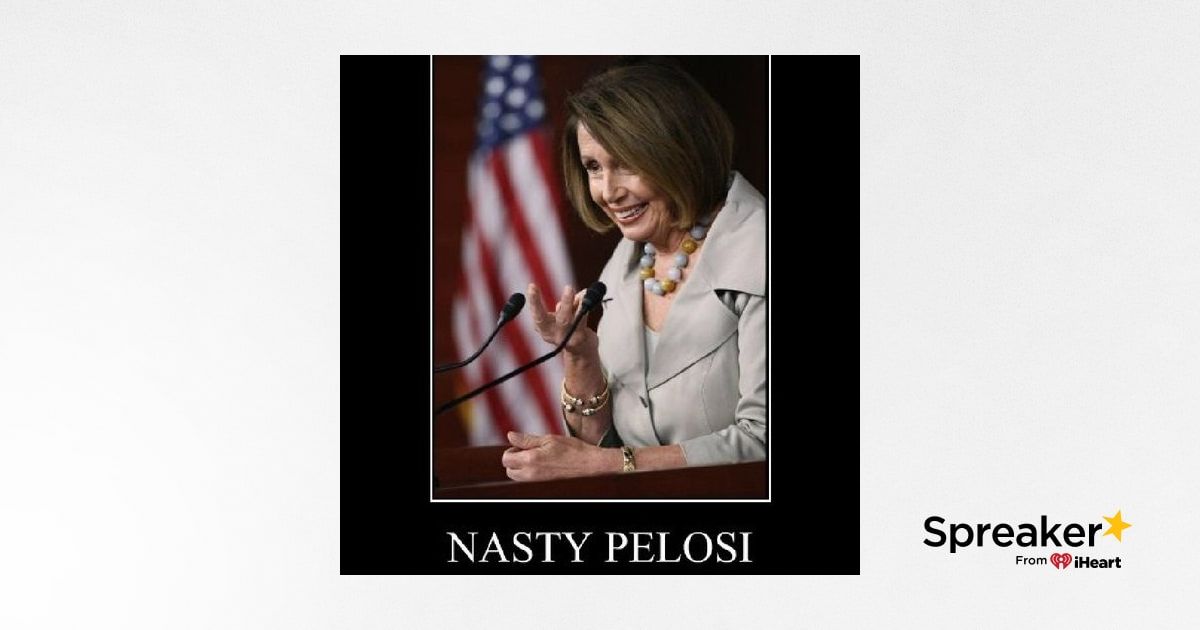 Trump said. "She's incapable of doing deals. She's a nasty, vindictive, horrible person." Do You Agree?
Trump launches attack on 'nasty, vindictive, horrible' Pelosi
President Trump has taken the gloves off in his ongoing feud with House Speaker Nancy Pelosi. Speaking exclusively to Fox News' Laura Ingraham in Normandy, France, in an interview that aired Thursday, Trump slammed Pelosi in response to a report by Politicowhere the House speaker apparently told top Democrats she … See More would like to see him in "prison."
"I think she's a disgrace. I actually don't think she's a talented person, I've tried to be nice to her because I would have liked to have gotten some deals done," Trump said. "She's incapable of doing deals. She's a nasty, vindictive, horrible person. The Mueller report came out, it was a disaster for them."
Reports: Mexico proposes deal to avoid escalating tariffs
Faced with President Trump's promise to impose escalating tariffs, Mexico is reportedly proposing deal where it would stem the number of migrants heading north by deploying as many as 6,000 National Guard troops to the country's border region with Guatemala. In addition, according to reports, the potential deal would give the United States far more latitude in deporting Central Americans seeking asylum. Trump has pledged to hit Mexico with rising tariffs starting Monday if the nation does not take more measures to stem the rush of migrants arriving at the U.S.-Mexico border. Trump's tariff threat looms amid a new report that ISIS had plotted to take advantage of vulnerable spots at the U.S.-Mexico border and infiltrate the United States and target financial institutions.
Times Square grenade-attack plot thwarted
A suspect described as "a lone wolf" was arrested Thursday in connection with a plan to throw explosives at people in New York City's famed Times Square, according to reports. The unidentified suspect was taken into custody soon after investigators from the FBI's Joint Terrorism Task Force learned that he was inquiring about buying grenades, the New York Daily News reported. No information was released about the suspect's age, nationality or place of residence but he was scheduled to appear in court in Brooklyn on Friday, WCBS-TV in New York City reported.
Couple claims chemicals at Dominican Republic resort where Americans died made them ill
A Colorado couple has filed a lawsuit in the Dominican Republic against the hotel chain where at least four American tourists have died in the past year, alleging that they fell ill because of pesticides while staying at one of the chain's properties last year. The Grand Bahia Principe La Romana, the hotel where the couple — Kaylynn Knull and Tom Schwander — say they stayed, is where a Maryland couple was found dead in their room on May 30. Knull and Schwander said they opted to file a $1 million lawsuit after the resort denied their request that they name the chemicals they use while gardening, or refund their money.
Knull and Schwander's allegations are just the latest to blight the Dominican tourist hotspot. The family of Pennsylvania woman Yvette Monique Sport, 51, told Fox29 Philadelphia she died in her room at the same hotel chain. Another U.S. tourist, MirandaSchaup-Werner, from Allentown, Pa., died in her room on May 25 at the Bahia Principe Bouganville, almost adjacent to the La Romana property. Five days later, Maryland couple Edward Nathaniel Holmes and Cynthia Day were found dead in their room at the Bahia Principe Hotel in La Romana.
Biden, facing pressure from Dems, reverses stance on Hyde Amendment
2020 Democratic frontrunner and former Vice President Joe Biden reversed his stance on the Hyde Amendment on Thursday, saying he "can no longer support an amendment that makes" a woman's right to an abortion "dependent on someone's ZIP code." During his tenure in the Senate, and as recently as Wednesday, Biden had broken from his party's popular stance and expressed support for the amendment, which prohibits the use of federal funds to subsidize abortions except for cases of rape, incest or when a woman's life is endangered by a fetus, a notion with which Democrats take issue because of the potential impact on women in marginalized communities. He faced backlash from other Democrats after his campaign held that he supported the amendment despite allegedly telling a woman during a rally that he would repeal it.
Don't mess with Queen Bey
Nicole Curran, wife of Golden State Warriors majority owner Joe Lacob, was in tears and had to disable her Instagram accountafter Beyoncé fans started sending her death threats for having a conversation with Jay-Z, according to a report. Beyonce's less-than-enthusiastic-looking reaction to her husband's conversation with Curran during Game 3 of the NBA Finals between the Warriors and Toronto Raptors went viral Wednesday — with Twitter users writing posts like "Beyoncé don't like that girl beside her at all" and "How dare her talk across Beyoncé."
TODAY'S MUST-READS
Ilhan Omar violated campaign finance rules, investigation finds.
'Racy' Casey Anthony biopicreportedly in the works.
Details emerge on 'tragic accident' that killed country star's son, 3.
MINDING YOUR BUSINESS
May jobs report released on Friday: What to expect.
Economic warfare threats highest in history: Chuck Hagel.
Top 10 states with the cheapest gas prices.
Follow @PeterBoykin on Social Media
Twitter: Banned
Facebook: https://www.facebook.com/Gays4Trump
Instagram: https://www.instagram.com/peterboykin/
Youtube: https://www.youtube.com/c/PeterBoykin
Reddit: https://www.reddit.com/user/peterboykin
Telegram: https://t.me/PeterBoykin
https://t.me/RealPeterBoykin
Parler: https://parler.com/profile/peterboykin/posts
PolitiChatter: https://politichatter.com/PeterBoykin
Gab: https://gab.com/peterboykin
Discord: https://discordapp.com/invite/pyuPqU9
Periscope: Banned
Support Peter Boykin's Activism by Donating
Patreon: https://www.patreon.com/peterboykin
PayPal: https://www.paypal.me/magafirstnews
Cash App: https://cash.me/app/CJBHWPS
Cash ID: $peterboykin1
Listen to #MagaOneRadio
Join the #MagaNetwork
Read the Latest #MagaFirstNews
https://magaone.com/
https://magaone.com/
https://magaone.com/
https://us1anews.com/
Support Donald Trump
https://votefordjtrump.com/
http://trumploveswinning.com/
https://marchfortrump.net/
https://magaone.com/
Join Our Groups on Facebook:
MarchForTrump
https://www.facebook.com/groups/MarchForTrump2020/
https://www.facebook.com/groups/MarchForTrump/
MagaOneRadio
https://www.facebook.com/groups/MAGAOneRadio/
https://www.facebook.com/groups/MagaOneRadioNet/
https://www.facebook.com/groups/MAGARadio/
https://www.facebook.com/groups/MagaFirstRadio/
https://www.facebook.com/groups/MAGA1Radio/
https://www.facebook.com/groups/MagaFirst/
TheMagaNetwork
https://www.facebook.com/groups/theMagaNetwork/
GaysForTrump
https://www.facebook.com/groups/gaysfortrump/
https://www.facebook.com/groups/TheGayRight/
https://www.facebook.com/groups/LGBTexit/
https://www.facebook.com/groups/gaysfortrumporg/
https://www.facebook.com/groups/DeplorableGays/
https://www.facebook.com/groups/GaysForTrumpParty/
Americans With Trump
https://www.facebook.com/groups/AmericansWithTrump/
North Carolina MAGA Network
https://www.facebook.com/groups/northcarolinamaganetwork/
NC Trump Club
https://www.facebook.com/groups/NCTRUMPCLUB/
Exit Extremism
https://www.facebook.com/groups/EXITEXTREMISM/
Vote For DJ Trump
https://www.facebook.com/groups/VoteForDJTrump/
Trump Loves Winning
https://www.facebook.com/groups/TrumpLovesWinning/
Straights For Trump
https://www.facebook.com/groups/StraightsForTrump/
US1ANews
https://www.facebook.com/groups/US1ANews/
https://www.facebook.com/groups/US1ANewsGroup/
MyNCGOP
https://www.facebook.com/groups/MyNCGOP/
Grab them by the P***Y
https://www.facebook.com/groups/GrabThemByTheP/
Join Our Pages on Facebook:
https://www.facebook.com/TheMAGANetwork/
https://www.facebook.com/MAGAFIRSTNEWS/
https://www.facebook.com/pg/MagaOneRadio-778327912537976/
https://www.facebook.com/North-Carolina-MAGA-Network-307617209916978/
https://www.facebook.com/GaysForTrumpOrg/
https://www.facebook.com/LGBTExit-2340621102644466/
https://www.facebook.com/Take-Back-Pride-American-Pride-Rally-386980035391880/
https://www.facebook.com/PeterBoykinMAGA/
https://www.facebook.com/MarchForTrumpUSA/
https://www.facebook.com/VoteForDJTrump/
https://www.facebook.com/US1ANews1/
https://www.facebook.com/MYNCGOP/
https://www.facebook.com/trumploveswinning/
Contact Email:
Peter.Boykin@TheMagaNetwork.com
PeterBoykin@Gmail.com
GaysForTrump@Gmail.com
MagaFirstNews@Gmail.com
Telephone Number:
1-202-854-1320
Demand Free Speech Reception: Trump Hotel July 3 w/@RogerStone
https://www.eventbrite.com/e/demand-free-speech-reception-trump-hotel-july-3-wroger-stone-tickets-62233759851
MagaGala.com
Everyone I hope to see you in DC in July – Here's your chance to mingle with Roger Stone and other VIPs (TBA) at Trump Hotel July 3 – Demand Free Speech Reception Fundraiser 9:30pm – 11:30pm 2 hours open bar and great food! Please share! #MAGA Tickets through Facebook & Eventbrite MagaGala.com email peter.boykin@themaganetwork.com for questions please share! magagala.com
Demand Free Speech Reception: Trump Hotel July 3 w/@RogerStone
June 15 – MarchForTrump.net Greensboro NC
July 3 – #DemandFreeSpeech Reception @TrumpDC Tickets MagaGala.com
July 6 #DemandFreeSpeech Rally (VIP party after) DemandFreeSpeech.org
Oct 4-6 TRUMPSTOCK Kingman AZ
---